$

38.00
Autumn Loti Custom Dyed Silk Velvet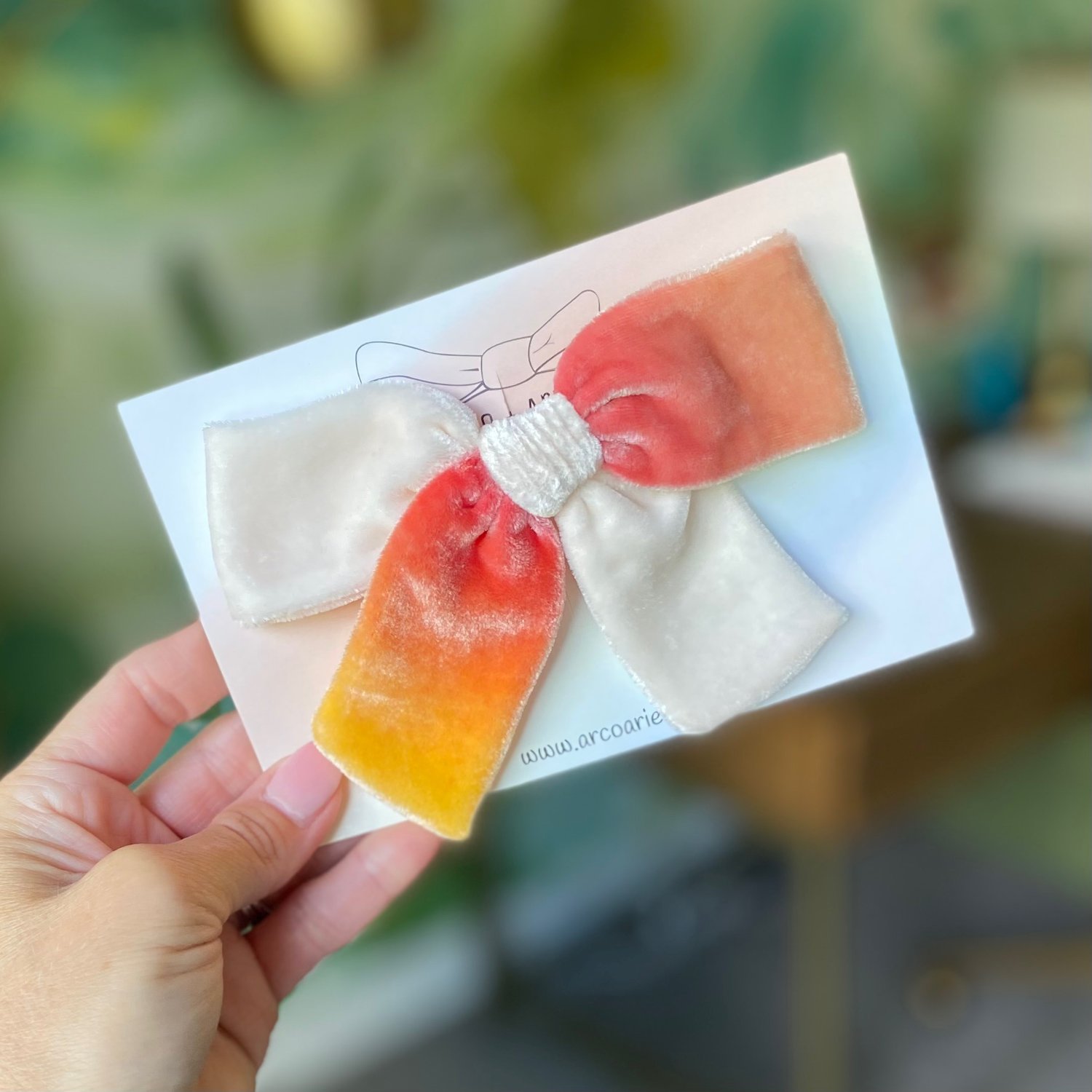 Limited silk velvet oversized chunky pinwheel bows custom dyed with everyone's favorite Loti in warm autumn colors! Both oversized styles measure about 5x3" and midi measures about 4x2.5".
These come with a glued right side alligator clip unless otherwise requested in notes at checkout!
Please note that no two bows will be the same and there will be variations based on dye colors/placements and embellishments!